- CLASSIC ELEGANCE -
Truly Handmade in El Paso, Texas
When you commission handmade goods from Tomasso Arditti, you're investing in more than a handcrafted leather item.  You're not just buying leather goods but a piece of a heart, a piece of a soul, a small piece of Tomasso Arditti's life work. In terms of handmade boots, our handwork is unrivaled.
Commissioning Boots
We work for one thing: the moment you pull on a Tomasso Arditti boot - whether for the first or the 50th time - feel the signature fit like no other piece of footwear on earth.
View the Commissioning Guide
Galleries
Inspiration Gallery
The possibilities at Tomasso Arditti are virtually limitless. We've
helped experienced boot buyers pursue specific visions for boots that
simply could never be created anywhere else.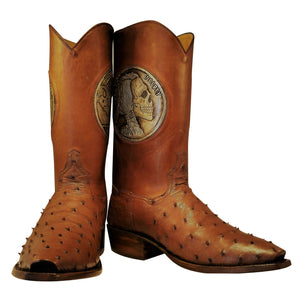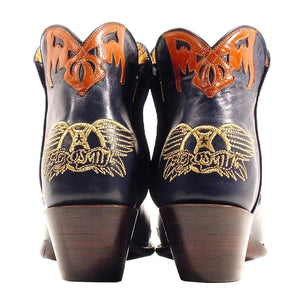 Notable Commissions
Each customer is an adventure for us. Thomas will spend time talking
with you, giving you the benefit of his decades of experience with the
properties of exotic leathers and how your choices may best fit your
individual style.
Don't take our word for it...
I am a collector of boots. With age, I've become a connoisseur. Maturity has prompted my tastes to become more refined and specific. Tomasso Arditti exceeds all of the expectations and desires I require for a pair of boots. The ordering process is streamlined and clear. Mr. Arditti is a gentleman and very professional. From the beginning, he made direct contact and we were able to design the perfect pair with all my requests. The craftsmanship and final product is pristine and a work of art! The boots and the process are phenomenal! So happy I took JJ's (Hippie Cowgirl Couture) suggestion and added this heirloom pair to my collection. I am enjoying these and planning the next pair! 🥰
Working with Tomasso was an absolute pleasure! I came to him with an idea that no one else wanted to tackle, but Tomasso embraced the creativity and even shared my excitement and turned my idea into the most amazing pair of boots that I own. I was able to send him a drawing of the boot design and he nailed it 100%. I highly recommend that your next pair of boots should have the name ARDITTI on them.

Bryan McCoury
Tomasso is a master at his craft, my boots were well worth the wait. Great communication, great craftsmanship. I could not be more pleased with the end result. Tomasso put an idea into reality, and executed it perfectly. Thanks again!

Nickolas Jensen
Tomasso is an artist. I always wanted a pair of python boots and Tomasso crafted them just they way I imagined. I recommend him if you are looking for a true pair of "custom boots." His timeframe, service, craftsmanship is excellent. In today's market, custom boot makers can take up to a year or longer to make a pair of custom boots. Tomasso and his crew are a lot more reasonable. Great service too.

Doug Charuk
Had boots made by arditti boots got them today , the boots look great and feel wonderful. I was apprehensive about getting boots that fit correctly because of foot issues . Not an issue now these boots are awesome . Thanks so much Tomasso

Dennis Rickley
It's been awhile since I spoke to Tomasso, but i view him as not only a skilled bootmaker, but also as a friend. We've had quite a few conversations over the years and it's something I enjoy. He is a good man and also knows his stuff. If you look on his website you'll see some some really sweet carved boots that are called "Mesquite de la Rosa" and they're the mesquite design with roses carved in and drops of blood. Definitely Baddass. Thanks again, Tomasso

Michael Rose
Got custom boots from Tomasso for my employees as a Christmas gift. Quality came out great and I was a big fan with how he did the logo. The customer service was also great as when a pair didn't fit the employee, he took them back and fixed the problem so they did. Great experience and I highly recommend.

Jon G
Now on my second pair of pure custom boots from the fantastic bootmaker. They are committed to quality and top customer service. I always wear my Arditti alligators with pride! Thanks.

Patrick Hart
Read our other Google reviews:

Tomasso Arditti
Wear Your Trophy
Bring us hides and skins from your trophy game hunts. Tomasso Arditti can turn your collection into functional works of leather art, including custom boots, belts, wallets, duffels and more. There's probably no better reminder of your treasured sporting trips.
Commisioning Hunting & Safari Trophies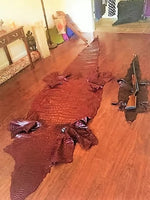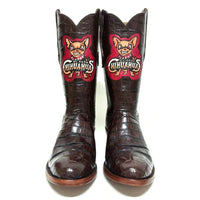 Corporate Commissions
When exceptional recognition and accomplishment is to be acknowledged, why not give the ultimate gift? Unique, one of a kind truly hand made boots with your corporate logo is incomparable to anything else.
Corporate Commission Boot & Luxury Gifts
Handmade Shoes and Sneakers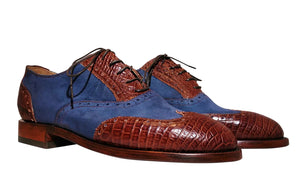 Handmade Gentlemen's Shoes
All shoes are made to order, and can be customized to one's preference.
Handmade Gentlemen's Shoes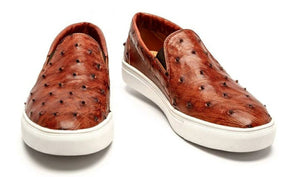 Luxury Handmade Sneakers
All shoes are made to order, and can be customized to one's preference. 
Luxury Handmade Sneakers
Watch the full Arditti Process
Watch: Made in El Paso - Tomasso Arditti Boots